Michael Brophy-Spoke at VBGS Meeting-on Upcoming 1940 Census
The Virginia Beach Genealogical Society monthly meeting was scheduled for Thursday, March 8, 2012 at 7PM  at the Virginia Beach Central Library-in VA Beach, VA. The speaker was professional genealogist Michael Brophy visiting from Abington, MA to give the group a lecture titled: "The 1940 Census: Countdown to April 2, 2012"  All of the programs and free and open to the public.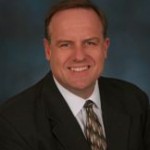 To look at the upcoming 1940 Census Form see the link below:
 1940 Census Form (Legal Size-2 Pages)
This lecture was widely attended by the members and several guests to the society.