0
About
Genealogy Research Network in business for more than 25 years in the field of forensic genealogy has offices in Spanish Fork, Utah and Virginia Beach, Virginia. We offer forensic research and consulting, project management, organization and transcription services. Additional services include technology based research using a variety of online and local genealogical and historical resources, including, but not limited to vital records, Federal censuses, ship manifests, naturalization, military, and numerous other related genealogical resources and tools. 
MICHAEL L. STRAUSS, AG is the principal owner of Genealogy Research Network and an Accredited Genealogist since 1995.  He is a native of Pennsylvania and a resident of Utah and has been an avid genealogist for more than 30 years. Strauss holds a BA in History and is a United States Coast Guard veteran.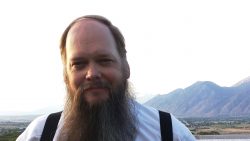 Private Investigator-Commonwealth of Virginia, Department of Criminal Justice Services- Registration #RE-0124192  (DCJS ID#99-296113)

Accredited Genealogist by the International Commission of Accredited Professional Genealogist (ICAPGEN), Salt Lake City, UT since 1995.

Qualified Expert Witness in New York (Manhattan, Bronx, Queens, Brooklyn, Staten Island, Nassau, Suffolk, Westchester, and Erie)-In Surrogate Court.

Qualified Expert Witness in New Jersey (Sussex) In Surrogate Court.

Qualified Expert Witness in Pennsylvania (Elk, Butler, Delaware) In Court of Common Pleas.

Qualified Expert Witness in Virginia (Virginia Beach, Portsmouth, Norfolk, Chesapeake, Hampton, Newport News) In Circuit Court.

Approved genealogist for the United States Army to locate DNA-qualified family members of MIAs and POWs from WWII, Korean War, and Vietnam.

President-Virginia Beach Genealogical Society-Virginia Beach, VA-Term: 2012-2015

Vice President-Virginia Beach Genealogical Society-Virginia Beach, VA-Term: 2009-2012, and Former Member at Large from 2008-2009.

Faculty Member–Brigham Young University, Provo, UT




Instructor: HIST493R-Family History Research (Summer-2000, 2004, 2008, 2014, 2016)

Faculty Member–Samford University, Birmingham, AL




Institute of Genealogy and Historical Research-(4) Research Courses (Summer-2010, 2014, 2015, 2016).

Faculty Member-Warren County Community College, Washington, NJ




Non-Credit Course: Genealogy: The Linear Connection (Summer-2004).

Faculty Member-Shepherd University, Shepherdstown, WV




Teaching Assistant: HIST438-Soldiers and American Society (Summer-2004-2005).




Teaching Assistant: ENVS371-Documentation of Historic Properties (Fall-2005)
Research Grant Recipient:
Foundation for Coast Guard History-Seattle, WA-2005


Thesis: "Confederate Pirates In Maine: The Capture and Destruction of the Revenue Cutter Caleb Cushing"
The General George C. Marshall Foundation-Lexington, VA-2006 Thesis: George C. Marshall; Tenure with the Civilian Conversation Corps 1933-1934.
Published Articles:
"Anatomy Of A Revenue Cutter: The History of the Revenue Cutter Caleb Cushing" United States Coast Guard Historian's Office (Published February 23, 2006-Washington, D.C.)
"Historical Maps: The World at your Fingertips" Ancestry 22:3 (July/August 2004): 31-40.
"Vanishing Footprints: Cedar Creek Battlefield Revisited" First Landing 27:1 (February, 2010): 12-13.
"Genealogy Magazine and Historical Database to Benefit VBGS" First Landing 25:2 (May, 2010): 7.
In The News:
Memberships Include:
National Genealogical Society

Virginia Beach Genealogical Society (Immediate Past President)

The International Commission for the Accreditation of Professional Genealogists (ICAPGEN)